Member of several national writers' associations and of IG Bildrecht.
2019 Art Fellowship of the Province of Lower Austria in the Austrian studios of Paliano, Italy.
---
MY AMERICAN TRANSLATOR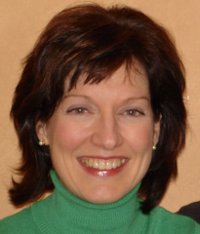 Mary W. Tannert holds an M.A. in German and a Ph.D. in German Literature from the University of Tennessee/Knoxville, where she taught German and German Literature for several years and began to translate. In 2000, Tannert moved to Germany to work for Siemens as a translation project manager. Ten years later, she returned to freelance commercial translation. Tannert also translates and edits German-language crime fiction and has a research interest in the history of German crime fiction. She has published several articles on early German crime fiction and more than two dozen short story translations in Ellery Queen's Mystery Magazine. Together with mentor and colleague Henry Kratz, she translated and edited a volume of historic German crime fiction (Early German and Austrian Detective Fiction: An Anthology) that was published in 1999 and reprinted in 2007. Most recently she contributed the chapter on the history of German-language crime fiction to a volume on German crime fictions for the European crime fictions series of the University of Wales.
---