Born 1954 in Steyr, Upper Austria
Painting and drawing courses through the whole childhood
Studies of English and French Literature at the University of Vienna. During that time first publication of short stories and book reviews in Austrian, German and Swiss newspapers.
Exhibitions in Vienna and the Netherlands
Move to East Berlin in GDR (husband named General Representative for Royal Dutch Shell in the German Democratic Republic), immediately followed by official prohibition on publishing and exhibiting. This prohibition was evaded by courageous galerists in Dresden for two illegal exhibitions in 1988 and 1989.
During this time forbidden reading in private circles in the GDR and publications of Stories and the first novel in Austria.
Return to Vienna in 1991
Married, two children
From that point: publications, exhibitions, teaching contemporary literature and creative writing at universities in different countries, (paid for by the Austrian government under a programme for cultural exchange). Classes held in German and English. Destinations to date: Iran, Bulgaria, Germany, Ireland, Turkey, Cuba.
2013 in Budapest, Hungary
2014 Havana, at the Catedra Humboldt Havana
and invited to the International Short Story Writers Festival in Ankara, Turkey.
The setting of many stories is international, but the Viennese sources in her literary voice cannot be denied. Black humour and a Baroque joy of life always shimmers through, even in her crime stories and novels.
Memberships
AIEP (international association of crime writers, Association internationale d'escritores policiades)
IG AutorInnen (Association of Austrian Writers)
Podium (Network of Austrian authors and poets)
Literary Awards
Nominated for the Friedrich Glauser Prize for the best German Crime Short Story of the Year in 2004, 2005, 2014
2008 Literary Prize of Lower Austria
2007 Artist in Residence in Paliano Artist Center, Italy
2006 Artist in Residence in Biswil, Szwitzerland
2003 Scholarship of Lower Austria
1997 Literary Prize of Lower Austria
BOOKS:
2014 Der vergessene Name, Roman, Kitab Verlag
a husband and journalist finds out that he is truly in love with his wife, a former lawer, now struggling with Alzheimer. While he is taking care of her, supported by few friends, he has to bear the sudden death of their only child, a daughter, and to realize, that his late love doesn't reach his wife any more.
2013 Memoirs of a Vagabond
e-book, translation of "Die Erde trägt ein Kleid aus Worten" by Laura Ackerman and Mary Tannert

2010 Die Erde trägt ein Kleid aus Worten
2nd and enlarged edition, Europa Verlag Zürich 2010, hard Cover, 210 p.
A collection of travel memoirs, portraits of fascinating people around the world, working as a writer, artist and teacher during the last 30 years..
2008 Sdrasti- Bulgarian Youth
Non fiction specially published for Austrian Schools
Sdrasti – that´s "Hello!" in Bulgarian. Students and pupils wrote about their lives and dreams, guided by Kramlovsky. The preface is by Jana Patsch, one of the best Austrian Journalists, specialized on Balkan politics and countries
2007 Auslese, ("The Hunter") the crime novel edited as CD in Germany
By TechniSat Radioropa,5 Audio-CDs
Performed by Tobias Triebswetter
2006 Die Erde trägt ein Kleid aus Worten ("The World wears a Dress of Words")
Literaturedition Niederösterreich 2006, hard cover, 170 p.
2002 Auslese ("The Hunter") a crime novel taking place in Vienna
Literaturedition Niederöstereich 2002, 208p.,
A killer seems to specialize in murdering unemployed at a job center in Vienna. Inspector Haberl hunts a criminal who knows how to hide behind a perfect mask.
2000 Angeln in Zwischenräumen ("Fishing in Gaps"), a theatre play in two acts for six actors. Literaturedition NÖ, Theatre anthology 2000
1997 Das Risiko ("The Risk"), a crime novel, Milena Verlag Vienna 1997
The antique theme of Medea, a mother killing her kids to punish her husband and father of the children, combined with the robbery of newly developed genotype, leads to a dramatic show down in the middle of Europe.
1996 Eine unauffällige Frau ("A Discrete Woman"), Story collection
Literaturedition NÖ 1996
1989 Das Chamäleon ("The Chameleon") a surreal novella
Wiener Frauenverlag 1989
SHORT STORIES
Many short stories, mainly crime genre, mostly published in Germany, Austria and Switzerland. Some translated and published in the USA, France, Italy, Belgium, Poland.
Those and literary articles published in the US include
WLT
World Literature Today, May/June 2011
Show Your Face, oh Violence
Crime Fiction as Written by Austrian Women Writers
by Beatrix Kramlovsky
2007 "Silk Road"
In: Passport to Crime, The finest Mystery Stories from International Crime Writers, ed.J. Hutchings, Carroll&Graf, New York 2007
Translated by Mary Tannert
"The Austrian author often assists in the translation of her own work into English, bringing to the prose a poetic quality not always found in crime fiction."
2005 "Silk Road"
In: Ellery Queen's Crime&Mystery Magazine, July 2005
Translated by Mary Tannert
"The Austrian Writer returns with a story that was nominated for Germany's Friedrich Glauser prize for short crime fiction in 2004. …."
2003 "The Forest Forge"
In: Ellery Queen's Crime&Mystery Magazine Sept. 2003
Translated by Mary Tannert and Beatrix Kramlovsky
Short Stories and Essays published in German in the last years:
Dreimäderlhaus
In: Küche, Diele, Mord, Kriminalgeschichten vom Keller bis zum Dachboden Hrg.: Almuth Heuner, KBV Hildesheim 2013
Das Flüstern der Stadt
In: Tatort Rathaus, Hrg. Edith Kneifl, Falter Verlag 2013
Keine Rosen
In: Flügelschlag, Literatur aus Österreich, AVBuch 2013
Freilegung und Schnittmuster
Zwei literarische Annäherungen an zwei außergewöhnliche Frauen, die Archäologin Dr. Alexandra Krenn-Leeb und die Modeschöpferin Tina Elisabeth Reiter
In: "Donauweiber" Wachauerinnen & Autorinnen machen Geschichten, Hrg. S. Treudl und M. Vogg, Edition Aramo 2012
Im Herzen die Finsternis
Eine Krimigeschichte in "Tatort Friedhof", Hrg. Edith Kneifl, Falter Verlag 2012
"Bye-bye Europe, hello World!"
Ein Essay zum Thema Auswanderung
Im Spectrum, Die Presse, 30.6.2012
"Splittersterben"
In: Sterz, Zeitschrift für Literatur, Kunst & Kulturpolitik, 104/105 "Herzblut"
"Ferndiagnose"
In: Driesch, Zeitschrift für Literatur & Kultur, "Heimat" 10/2012
---
MY AMERICAN TRANSLATOR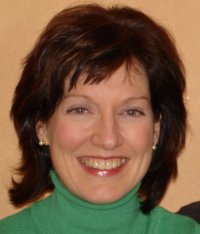 Mary W. Tannert holds an M.A. in German and a Ph.D. in German Literature from the University of Tennessee/Knoxville, where she taught German and German Literature for several years and began to translate. In 2000, Tannert moved to Germany to work for Siemens as a translation project manager. Ten years later, she returned to freelance commercial translation. Tannert also translates and edits German-language crime fiction and has a research interest in the history of German crime fiction. She has published several articles on early German crime fiction and more than two dozen short story translations in Ellery Queen's Mystery Magazine. Together with mentor and colleague Henry Kratz, she translated and edited a volume of historic German crime fiction (Early German and Austrian Detective Fiction: An Anthology) that was published in 1999 and reprinted in 2007. Most recently she contributed the chapter on the history of German-language crime fiction to a volume on German crime fictions for the European crime fictions series of the University of Wales.
---